Blame it on the guy with spectacles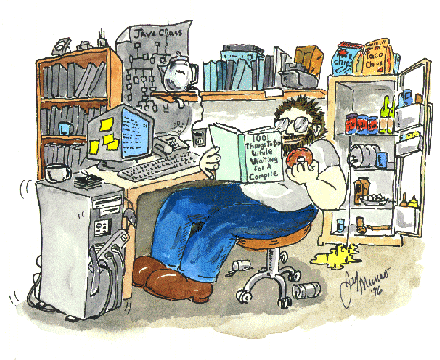 After chatting a bit with the owner of one of my favourite sites,
faktoider
(some of the material on this sea of knowledge in the most peculiar of fields is in English), I was corrected in stating that Grace Hopper's moth was the original computer bug. Well, she probably FOUND the first computer bug. But it was probably Thomas Edison who first used the term and good old Ada Lovelace discussed in her papers the risks of bugs. All this is wonderfully documented on
Wikipedia
. Well, the historical aspect is good. But I can't agree that
"Bugs are a consequence of the nature of
human factors
in the programming task. They arise from oversights made by
computer programmers
during design, coding and data entry."

In fact, it makes me sour that this is so integrated to our western society to "blame it on that computer guy. He looks so geeky it must be his fault." Blaming the developers for all that is wrong in computer software is as absurd as saying it was "the soldiers" fault that Operation Market Garden" failed during WW2. That is a stupid statement which means nothing. That does not mean they/we make mistakes. We all do.
But everyone involved in a software development project is responsible for the bugs. From the guy who didn't get enough sponsoring for the project, via the gal who didn't make an effort to respond to questions about how the d*mn thing should be implemented and the tester who though Na, tested that last time, won't bother this time to the guy who actually approved the delivery without checking everything needed to be tested.