Tranquility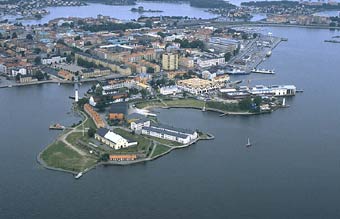 Is there something better than waking up early a Saturday morning at a hotel in Karlskrona? The guys are sleeping so you go for a run around Trossö, an outpost to the Baltic sea. It's kind of frosty outside and the sun is just coming up from the sea and meeting the yellow sky.
The silence is breath taking. The view is splendid. The run is wonderful.
Coming back, everyone's still a sleep.
A quick shower. An empty breakfast area with just the stuff you like.
A nice breakfast by the open fire, slow jazz playing on low volume and a new book on WW1.
Isn't it amazing how wonderful the small treats can be.
Labels: priority