Lean software development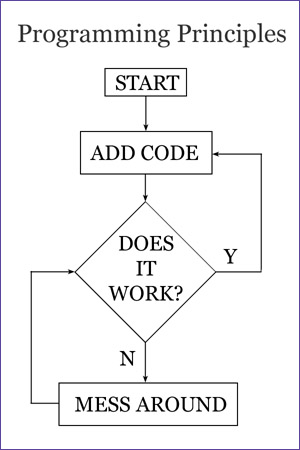 My favorite guy from the backside of Sweden, the Hexmaster of Faktoider.nu, posted this picture
today
.
He posted it tagged as something funny and as a joke, but it actually catches the principles of
Lean Software Developmen
t in the best way I've seen until now: do not add functionality until you've gotten the the stuff you've already to work.
Then, if you want to call fix defects "mess around" is probably another question.
Labels: lean